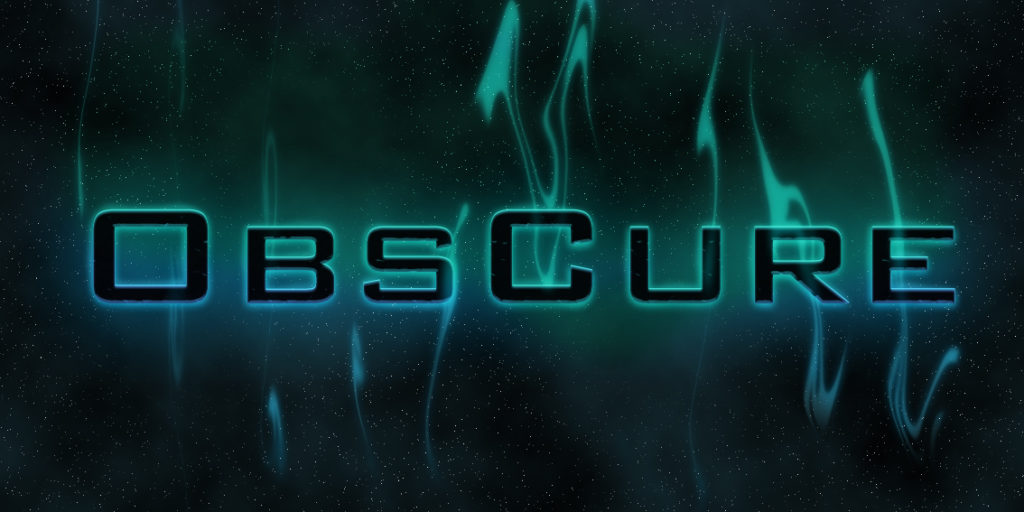 ObsCure started somewhere in the early 2000s as part of another site. On this site we had a small portion where we regularly posted (un)Xtreme posts. Videos, pictures, links and such.
In October 2006 the first official ObsCure site was born. Our goal? To entertain you with all sense, nonsense and crap we found on the internet. Of course, there are already thousands of other sites that do this, therefore we try also to distinguish light by not posting all things you have on all other blogs. Exceptions there of course. We try to look more a bit on the "obscure" sites where not everyone comes. In addition we are happy to share with you what we find as the best series, movies and music. Not to mention: pretty ladies. We may not be original, but hopefully a bit exceptional.
In 2013 our Youtube channel gets an invitation from Zoomin.tv/games, to become partner. This is the time that our channel begins to grow. Our specialty is calm, slow playtroughs. Many youtubers doing playthroughs, racing through the games so they often miss a lot. In addition, we would like to enjoy the game and want to get out as much as possible and see.
Because of this the site now focuses now mainly on playthroughs. Of course, you can continue to expect the pretty shapely ladies, our favorite shows and movies. And other strange, weird junk that we find…
Begin 2014 our Youtube channel receives, in a couple of days time, three strikes on our "South Park: Stick of Truth" videos. And our channel is gone! We had more than 800 subscribers and more than a 1000 videos. Partnership with ZoominTV/games, all gone…
So we had to start all over again.
17 November 2016:
Well as you may, or may not know, we had our last site via Blogger (= Google). We had that site for over ten years, might be more actually. Anyhoe, we provided you with funny, weird, game, fail, lame, crazy, videos and pictures. With sexy babes and even some pr0n here and there. Extreme, gory, shocking and hardcore posts, you know from the extreme sites out there. Yup, we had them too.
But we also had movies, series/shows (The Big Bang Theory, X-Files, GoT, Walking Dead and many, many more… ) and some software, download post. That's right, we provided our visitors with the best and newest movies and series. That went great for a long time! But after ten years, uncle Google thought it was enough and on the 24th of june 2016 they deleted our site :'(
We lost about ten years of posting! No chance of getting anything back. Everything was gone with one push on a button by mr. Google. Thanks for that…
Of course that didn't stop us! So here we are once again. It took some time, but were back! And we are on our own this time.
If you really want to know who we are, what we do and what we like, check this video, this or this one. Gives a nice overview.
Links:
(0)